Return to Headlines
All CGESD Schools Return to Distance Learning on 11/23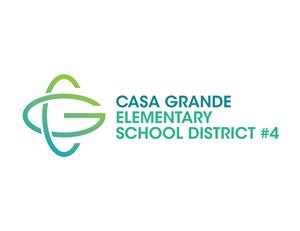 November 11, 2020
Dear CGESD Families and Community:
I hope you had a Happy Veteran's Day. I am writing on this holiday to let you know that on Tuesday night, our Governing Board motioned, voted on, and approved a return to distance learning for students and staff beginning Monday, November 23rd.
Before making this decision, they engaged in an analysis and robust conversation related to state, county, and district data, the benchmarks put out by the Arizona Department of Health Services, guidance from public health officials, and recommendations from a team of physicians related to keeping our students, teachers, staff, and community as healthy and safe as possible.
According to the benchmarks, the number of positive cases in our district is in the substantial community spread category. These metrics only look to go up, and because there is a two-week delay in reporting from the state, we can anticipate that our percent positivity will climb into the substantial range in our next report from Pinal Public Health. At a district-level, we have seen firsthand how quickly COVID-19 is spreading across our community and throughout many of our schools.
Due to our symbiotic relationship with our community and the increase everyone is expecting with the holidays, the Board agreed this is the right decision for our current scenario. Upon guidance from Pinal Public Health, our scheduled return to in-person learning is Tuesday, January 19, 2021.
We will use the remainder of this week and a good part of next week to prepare - ourselves, our systems, and most importantly our learners - so we have a smooth transition back to distance learning. We have learned some lessons from our first and second rounds of distance learning, so things may look a little different. What won't change is our commitment to meeting the learning needs of our students in the best ways we know how.
We will continue to support our learners and families in need of in school support through our partnerships with the Boys & Girls Club of the Sun Corridor and the CG Alliance. We will communicate more details about these offerings in the coming days.
I want to take this opportunity to thank our educators. The weight they have been carrying since March is not easing up. Every day, every change, every new expectation, every new announcement, every time they are caught in the middle of dissenting opinions, takes a toll. Yet, they continue to work hard to meet the needs of our students because they all realize the pandemic has taken a toll on them too.
We love our students, and will miss being with them in-person over the holiday season. We thank our families for continuing to ensure all our children are participating in distance learning. The daily commitment of our students and families is important and impressive.
Please reach out to your child's teacher, school, or to our outreach@cgesd.org email address if you have needs with which we can assist. We will continue to be in touch.
Be healthy and safe,
Dr. JoEtta Gonzales, Superintendent
---
11 de noviembre de 2020
Estimadas familias y comunidad de CGESD:
Espero que hayan tenido un Feliz Día de los Veteranos. Le escribo en este día de fiesta para hacerle saber que el martes por la noche, nuestra Junta de Gobierno señas, votada y aprobada el retorno a la educación a distancia para estudiantes y personal a partir del lunes de23noviembre.
Antes de tomar esta decisión, participaron en un análisis y una conversación sólida relacionada con los datos del estado, el condado y el distrito, los puntos de referencia publicados por el Departamento de Servicios de Salud de Arizona, la orientación de los funcionarios de salud pública y las recomendaciones de un equipo de médicos relacionados con mantener a nuestros estudiantes, maestros, personal y comunidad lo más saludables y seguros posible.
De acuerdo con los puntos de referencia, el número de casos positivos en nuestro distrito está en la categoría de propagación comunitaria sustancial. Estas métricas solo buscan aumentar, y debido a que hay una demora de dos semanas en los informes del estado, podemos anticipar que nuestro porcentaje de positividad se elevará al rango sustancial en nuestro próximo informe de Pinal Public Health. A nivel de distrito, hemos visto de primera mano lo rápido que se está propagando COVID-19 en nuestra comunidad y en muchas de nuestras escuelas.
Debido a nuestra relación simbiótica con nuestra comunidad y el aumento que todos esperan con las vacaciones, la Junta acordó que esta es la decisión correcta para nuestro escenario actual. Con la orientación de Salud Pública de Pinal, nuestro regreso programado al aprendizaje en persona es el martes 19 de enero de 2021.
Usaremos el resto de esta semana y una buena parte de la próxima para prepararnos: nosotros mismos, nuestros sistemas y, lo más importante, nuestros estudiantes, por lo que tenemos una transición sin problemas al aprendizaje a distancia. Hemos aprendido algunas lecciones de nuestra primera y segunda rondas de aprendizaje a distancia, por lo que las cosas pueden verse un poco diferentes. Lo que no cambiará es nuestro compromiso de satisfacer las necesidades de aprendizaje de nuestros estudiantes de la mejor manera que sabemos.
Continuaremos apoyando a nuestros estudiantes y familias que lo necesiten en la escuela a través de nuestras asociaciones con Boys & Girls Club of the Sun Corridor y CG Alliance. Comunicaremos más detalles sobre estas ofertas en los próximos días.
Quiero aprovechar esta oportunidad para agradecer a nuestros educadores. El peso que han estado cargando desde marzo no está disminuyendo. Cada día, cada cambio, cada nueva expectativa, cada nuevo anuncio, cada vez que se ven atrapados en medio de opiniones disidentes, pasa factura. Sin embargo, continúan trabajando duro para satisfacer las necesidades de nuestros estudiantes porque todos se dan cuenta de que la pandemia también les ha pasado factura.
Amamos a nuestros estudiantes y extrañaremos estar con ellos en persona durante la temporada navideña. Agradecemos a nuestras familias por continuar asegurándose de que todos nuestros niños participen en el aprendizaje a distancia. El compromiso diario de nuestros estudiantes y familias es importante e impresionante.
Comuníquese con el maestro de su hijo, la escuela o nuestra dirección de correo electrónico outreach@cgesd.org si tiene necesidades con las que podamos ayudar. Seguiremos en contacto.
Estar sano y seguro
Dr. JoEtta Gonzales, Superintendente